FENUBER ®

Stabilized Debittered Fat-Free Fenugreek Powder
Studies show people need about 25g of fiber per day to maintain optimal health, while an average american receives less than 10g per day! Fenuber® can help you get the fiber your body requires for optimal performance and health.

Taking soluble fiber, as found in Fenuber®, helps to manage cholesterol, triglycerides, LDL & VLDL, blood sugar levels, heart disease, constipation, and weight-gain. Recommended intake levels vary slightly for each desired result. It is a great way to supplement the daily fiber that is essential to the bodies needs without adding calories. This product is created from the fenugreek seed, rich in fenugreek protein, and fibers.

Fenuber® gives a mixture of soluble and insoluble fibers. It is debitterized and hence can be used in food and other preparations. It is fat-free and odor-free, and will not induce the appetite. In fact it can be a part of a complete weight-loss program by suppressing the appetite and acting as a calorie substitute and bulk-forming agent. Fenuber® does not contain any saponin or alkaloids, and is totally non-toxic and safe. The product complies with USFDA for safety and GMP requirements.

O'Pause TM



Natural Estrogen

O'Pause is a dietary supplement created for women experiencing menopause and the effects of these body changes. This product helps control the bodies estrogen naturally. With menopause women experience many uncomfortable physical and social consequences. This can include hot flashes, night sweats, vaginal dryness, memory loss, and osteoporosis. O'Pause contains isoflavones and pro-estrogen, the building blocks for natural estrogen in the body.
It is recommended to take 1-2 tablets with water 4-5 days per week. To prevent weight-gain, take immediately after meals. Taking O'Pause may alter level of natural estrogen and alleviate discomforts such as hot flashes, night sweats, vaginal dryness, memory loss, and osteoporosis experienced in menopause. Ingredients include Fenugreek, Holy Basil, Tumeric, Soy Bean, Cardamom, and Grape Seed.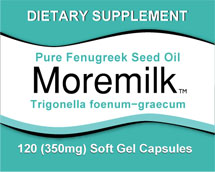 CLICK HERE TO ORDER NOW

Pure Fenugreek Seed Oil
Moremilk is a dietary supplement created to help nursing mothers produce more milk. Fenugreek seed oil provides non-hormonal nutritioinal factors such as galacotgouge attributes, known to enhance lactational efficiency in mothers.
Moremilk is a rich source of essential Omega fatty acids (20% Omega-3, 40% Omega-6, & 40% Omega-9). The ingredients include Peppermint, Cardamom, Holybasil, and Fenugreek. Fenugreek oil extracted using US patented non-toxic methods, as found in MoremilkTM, provides non-hormonal nutritional factors known to enhance lactation efficiency in nursing mothers. It is recommended to take 2-3 capsules 30 - 40 minutes before feeding time or use as directed by your physician. Moremilk is for adults and nursing mothers.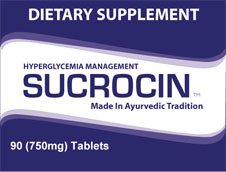 CLICK HERE TO ORDER NOW

Natural Glycemic Management
Sucrocin is an all natural herbal supplement made in Ayurvedic tradition. This supplement is used for the management of hyperglycemia, blood sugar levels, and diabetes related symptoms. Sucrocin is composed of all natural ingredients including fenugreek.


All Essential Oils
Lykagesic contains essential oils to help revitalize soar muscles and joints. This refreshing all natural ayurvedic massage lotion contains all herbal ingredients including mint. Mint is known to have great healing benefits, and has a refreshing aroma that opens up airways and helps relaxation.